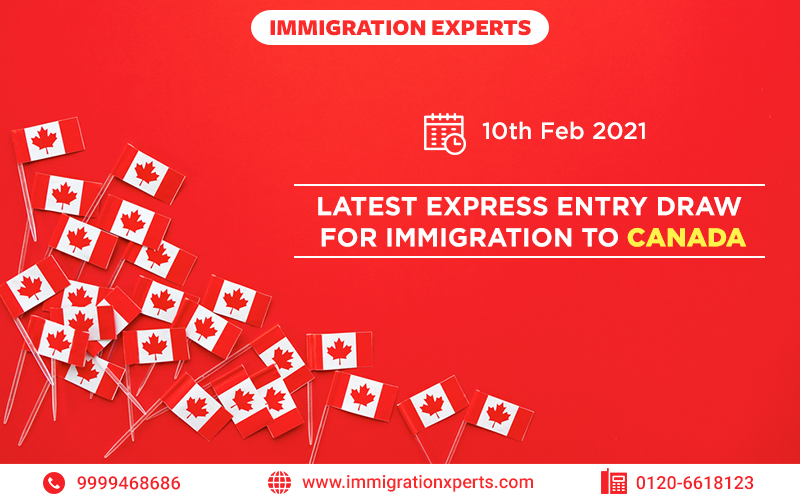 Details of the Canada Express Entry draw released on February 10 are as follows:
The February 11 Express Entry draw was restricted to applicants with provincial nominations. This implies that only those successful applicants who have received a letter of nomination from a Provincial Nominee Program (PNP) will be considered under this latest draw. The Immigration, Refugee and Citizenship Canada (IRCC) have invited a total of 654 applicants with a minimum Comprehensive Ranking System (CRS) score cut-off was equivalent to 720 points.
The recently announced PNP draw has been released as part of the month long trend of program-specific draws that took place during the entire month of January. If the same pattern continues for this month as well, then we can expect the next draw to be that for the Canadian Experience Class (CEC) candidates that is expected to be declared by Thursday or Friday. Results for the same will be updated here on our website if such a draw would take place.
To Stay Updated on Canada Immigration News, Subscribe to Immigration Experts NEWSLETTER: https://www.immigrationxperts.com/newsletter/
We request you to fill up our Free Evaluation Form and take the initial step towards your Visa and Immigration Process.
We are available for ONLINE CONSULTATION!
Contact Immigration Experts for FREE Points-Based Assessment of your profile:
Drop us an email at: info@immigrationxperts.com
Give us a call at: +91-9999467686, +91-8448587890, 0120-6618011, 0120-6618123
Book your appointment with our experienced immigration counselors and solve all your immigration related queries at the comfort of your home. 
We are available on Skype (Immigrationxperts.com), Google Duo and Zoom calls.
Achieve your Immigration dreams with Immigration Experts.