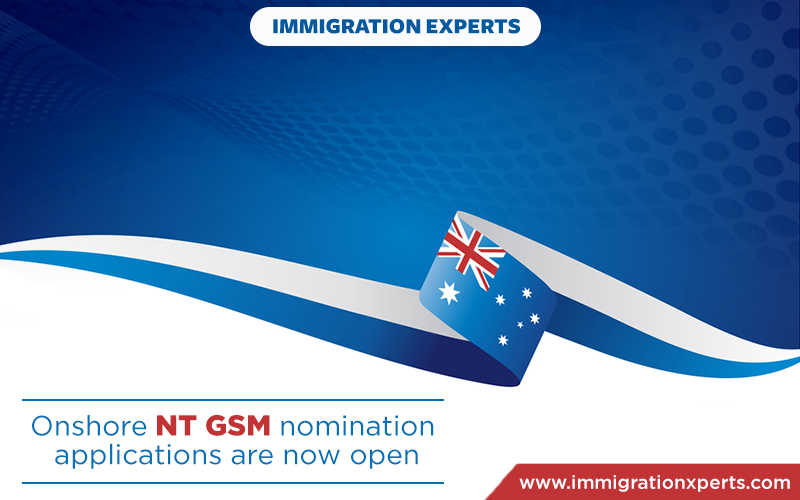 Onshore applications for Northern Territory nomination under the General Skilled Migration program can now be lodged through the online application system. Offshore applications remain closed while the national border restrictions stay in place.
Applicants must ensure that they meet the eligibility criteria for nomination prior to applying. This criteria will be strictly applied.
There are still a number of applications that were lodged prior to program suspension that are awaiting assessment. In recognition of this, all applications will be assessed by date of submission, and those with imminent visa expiry dates will not be given priority processing.
Applicants should lodge their applications as soon as possible after meeting the eligibility criteria. Those who have visas expiring should seek professional advice on their visa options and ensure that they remain lawful during their stay in Australia.
Source : https://theterritory.com.au/migrate/migrate-to-work
To Stay Updated on Canada Immigration News, Subscribe to Immigration Experts NEWSLETTER : https://www.immigrationxperts.com/newsletter/
We request you to fill up our Free Evaluation Form and take the initial step towards your Visa and Immigration Process.
We are available for ONLINE CONSULTATION!
Contact Immigration Experts for FREE Points-Based Assessment of your profile:
Drop us an email at : info@immigrationxperts.com
Give us a call at: +91-9999467686, +91-8448587890, 0120-6618011, 0120-6618123
Book your appointment with our experienced immigration counselors and solve all your immigration related queries at the comfort of your home. 
We are available on Skype (Immigrationxperts.com), Google Duo and Zoom calls.
Achieve your Immigration dreams with Immigration Experts.