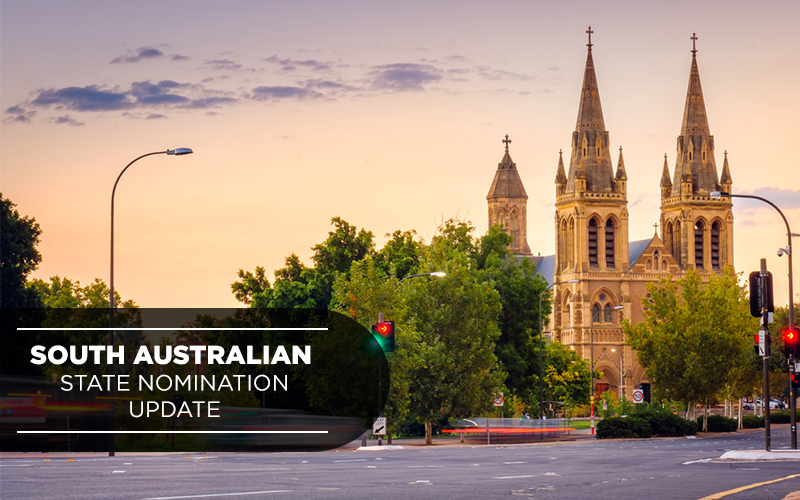 Skilled Migrants meeting the South Australian state nomination requirements will be able to directly apply for nomination from 8am, Monday 8th February 2021.
At this stage, any person who is currently residing offshore, or in another state of Australia, will not be eligible to apply.
There skilled migration program will focus on the following:
• Talent and Innovators Program
Providing opportunities and pathways for those who can contribute to South Australia's priority growth industry sectors. Learn more here.
• Currently working in South Australia (including long-term residents in SA)
If you are living and working in outer regional South Australia, or a long-term resident living and working in SA, you may be eligible for the waivers or reductions to the skilled work experience requirements. Learn more here
• International Graduate of South Australia
SA graduates must be currently working in their nominated or closely related occupation for the last 3 months in South Australia (post-course completion), unless specified differently for your occupation
The Skilled Occupation List will be available tomorrow (Friday 5th February) to allow you the opportunity to review specific occupation requirements. The online application system for new submissions will be available from 8am Monday 8th February 2021.
If you need any assistance please send us an email info@immigratioxperts.com