British Columbia's British Columbia Provincial Nominee Program (BC PNP) has announced a new immigration draw.
To issue about 174 Invitations to Apply (ITAs) for provincial nomination, the draw commenced on August 3rd, 2022.
The province gave ITAs to applicants with experience in a few important professions in line with the recent trend.
BC granted 133 Invitations to Apply (ITAs) with a minimum score criterion of 90 points in the targeted draw for tech workers.
The province also conducted targeted draws for healthcare and healthcare: health care assistants (NOC 3413), as well as childcare: early childhood educators and assistants (NOC 4214).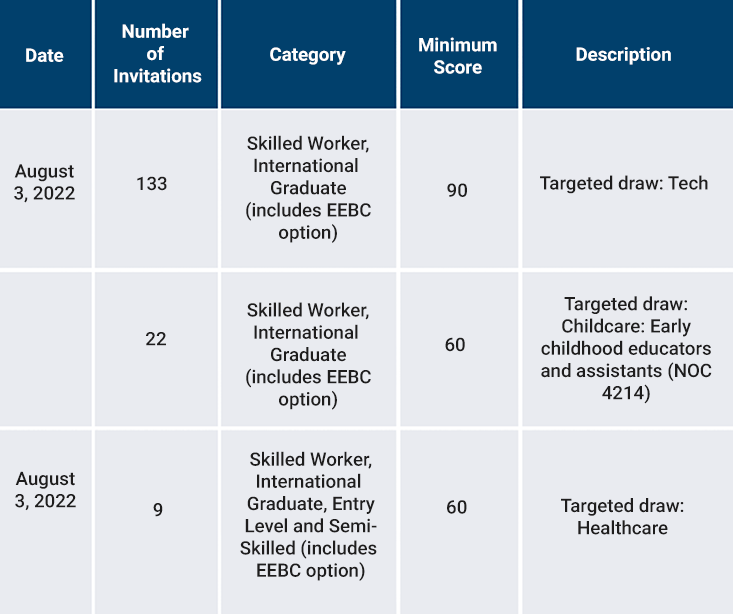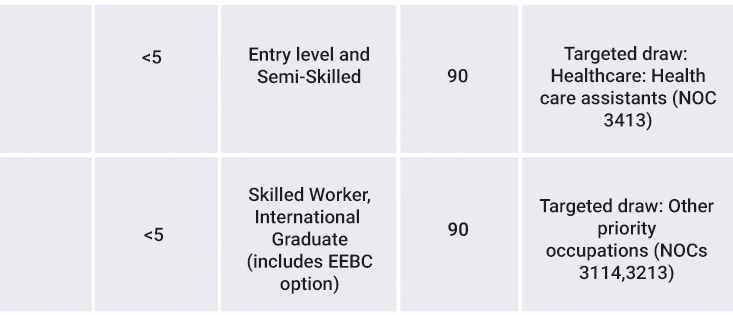 General Information on the British Columbia PNP
Invitations are routinely sent out by the British Columbia Provincial Nominee Program (BC PNP) to prospective nominees who can support and sustain the province's economy. Candidates who were chosen from the registration pool were obliged to apply to the BC PNP, and on the basis of that application, they were given ITAs.
At Immigration Experts, we guide your clients with the best possibilities of moving to Canada (https://www.immigrationxperts.com/canada-immigration/67-canada-immigration-point-system/) with regards to their professional background.
To Stay Updated on Canada Immigration News, Subscribe to Immigration Experts
NEWSLETTER: https://www.immigrationxperts.com/newsletter/
Fill up our Free Evaluation Form and take the initial step towards your Visa and Immigration Process.We are available for ONLINE CONSULTATION!
Contact Immigration Experts for FREE Points-Based Assessment of your profile: Drop us an email at: info@immigrationxperts.com
Give us a call at: +91-9999467686, 0120-6618011, 0120-6618123
Book your appointment with our experienced immigration counselors and solve all your immigration-related queries.
Achieve your Immigration dreams with Immigration Experts